PT Inquest Episode 73: Lever Sign for ACL Injury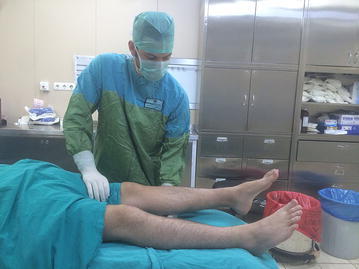 A couple years ago, Alessandro Lelli described his new test for ACL insufficiency via YouTube. Originally known as "Lelli's Test", he first published it in the literature as the "Lever Sign" in late 2014 reporting 100% accuracy. Ok – seemed a little TOO perfect. Now the literature has its first independent study on the Lever Sign so let's take a closer look at this test.
The arthroscopical and radiological corelation of lever sign test for the diagnosis of anterior cruciate ligament rupture.
Deveci A, Cankaya D, Yilmaz S, Özdemir G, Arslantaş E, Bozkurt M.
Springerplus. 2015 Dec 30;4:830. doi: 10.1186/s40064-015-1628-9. eCollection 2015.
This article is open source! The pdf is currently available here. If it is no longer available via that link, use the PubMed link above.
Music for PT Inquest:
"The Science of Selling Yourself Short" by Less Than Jake

Used by Permission
Photo credit: "Fig. 1" from Deveci et al 2015.
Looking for the comments section? Learn why you can't find them.