Jason Tuori, PT, DPT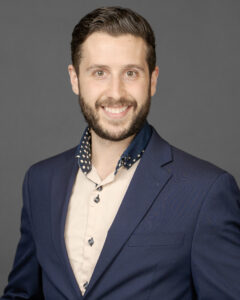 Jason Tuori is a sports physical therapist based out of Rochester, NY. He is a Board Certified Sports Clinical Specialist and completed residency training at the University of Rochester Medical Center. Jason received his Doctor of Physical Therapy from SUNY Upstate Medical University in 2017 and has practiced in various outpatient orthopedics/sports settings. He currently works as the sports performance coach for Rochester New York FC in the MLS Next Pro league through the University of Rochester.
Clinically, Jason's interests are in the management of knee, ankle, and running-related injuries. He has presented on the topics of running injuries, strength training, footwear, and return to sport testing at the local, state, and national levels. He is the Mobilize manager for the Running SIG of the AASPT and enjoys reading and sharing new research in the areas of running and sports PT.
Jason is an NSCA Certified Strength and Conditioning Specialist and USA Weightlifting certified coach. Additionally, he is the strength and conditioning coach for the University of Rochester cross country and Geneseo High School track and field teams. He is a USA Track & Field certified running coach and enjoys working with runners of all abilities through the spectrum of rehab to performance training.
Jason is also the co-host of "The PT Podcast: Sports Edition", which focuses on highlighting both the career paths of professionals in the sports world and current evidence in sports physical therapy. He is an active peer-reviewer for several physical therapy and physiology journals.
In his free time, Jason enjoys middle-distance running, hiking, weightlifting, and buying new running shoes.