J.W. Matheson, PT, DPT, MS
Follow J.W. on Twitter! @EIPConsult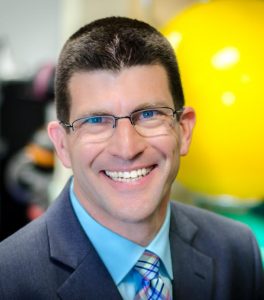 J.W. Matheson is a 1996 graduate of the Mayo Clinic of Health Sciences. J.W. is a 2001 graduate of the first public APTA Credentialed Sports Physical Therapy residency at Gundersen-Lutheran Sports Medicine in Onalaska, WI. He is both a board certified specialist in sports physical therapy and a board certified specialist in orthopaedic physical therapy. J.W. completed his transitional DPT degree from the Massachusetts General Hospital Institute of Health Professions in 2005.
Dr. Matheson is a respected author and clinical researcher. He has authored and co-authored several peer-reviewed research articles on specific exercises for the knee and shoulder and has recently published several manuscripts on the topic of rehabilitation outcomes. J.W. integrates clinical outcomes and functional measurements into his daily clinical practice and is currently working with several payers on different models of reimbursement based on rehabilitation outcomes. He has presented nationally at conferences on the integration of patient reported and functional outcomes into clinical practice.
Dr. Matheson has worked in a variety of clinical and academic settings as a clinician, researcher, adjunct faculty member, consultant, and owner. He is currently President and Clinic Director of Catalyst Sports Medicine. This is a private outpatient physical therapy practice and sports performance center located in Hudson, Wisconsin. J.W. is an active member of the American Physical Therapy Association (APTA) and serves on several legislative and research committees locally and nationally.
In his free time, J.W. likes to escape to Montana with his family to hike, ski and fly fish.