PT Inquest Episode 67: Hip Strength Greater with PFP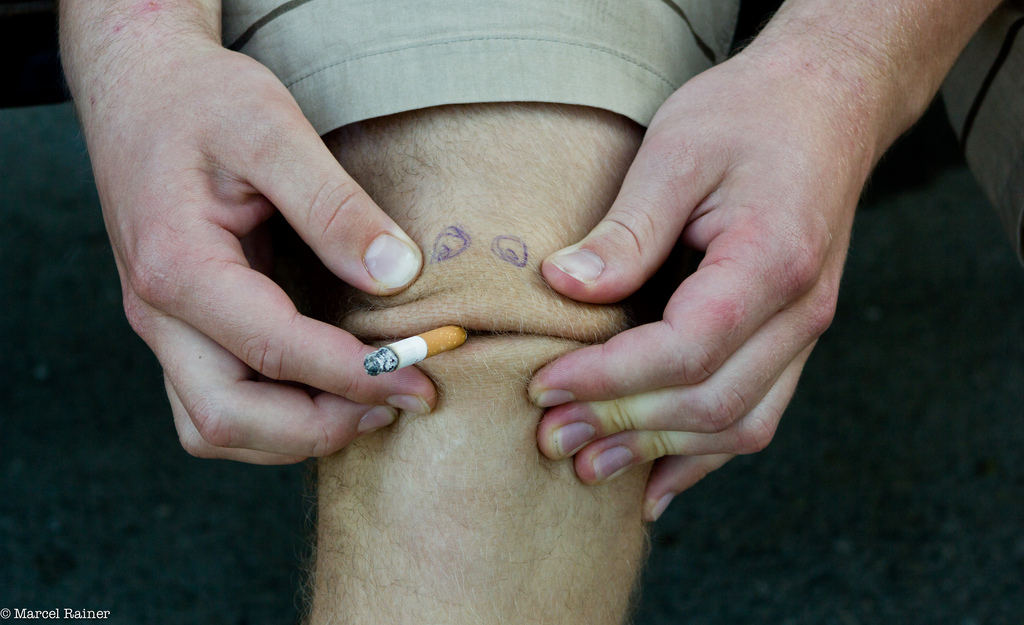 There is a belief out there that weak hips may cause patellofemoral pain, but this article found the opposite. How can we make any sense out of all the ambiguity? If only we had a Masters in Biomechanics. Luckily special guest Greg Lehman does! For more info on Greg including his teaching schedule, visit his website!
Hip Strength Is Greater in Athletes Who Subsequently Develop Patellofemoral Pain.
Herbst KA, Barber Foss KD, Fader L, Hewett TE, Witvrouw E, Stanfield D, Myer GD.
Am J Sports Med. 2015 Sep 1. pii: 0363546515599628. [Epub ahead of print]
Unless the article is open source we cannot legally post it on the website for the world to download at will. That said, if you are having difficulty obtaining an article, contact us.
Music for Episode 67:
"The Science of Selling Yourself Short" by Less Than Jake

Used by Permission
Photo credit: "Smoking Knee – JK" by MR photography. via Flickr.
Looking for the comments section? Learn why you can't find them.