PT Inquest Episode 204: Changes Coming and an RCT on Hip Surgery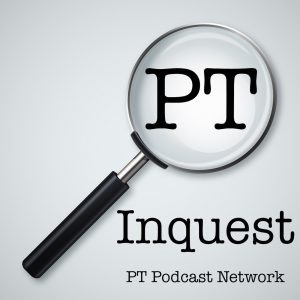 Changes are coming! We want to have YOU on the show! It's very simple, just fill out this online form and let us know your idea.
In this episode we discuss an article that randomized osteochondroplasty in hip arthroscopy patients.
Osteochondroplasty and labral repair for the treatment of young adults with femoroacetabular impingement.
Femoroacetabular Impingement Randomized Controlled Trial (FIRST) Investigators.
Am J Sports Med. 2021 Jan;49(1):25-34. doi: 10.1177/0363546520952804. Epub 2020 Sep 24.
Due to copyright laws, unless the article is open source we cannot legally post the PDF on the website for the world to download at will. That said, if you are having difficulty obtaining an article, contact us.
Music for PT Inquest:
"The Science of Selling Yourself Short" by Less Than Jake
Used by Permission