PT Inquest Episode 202: Bad Science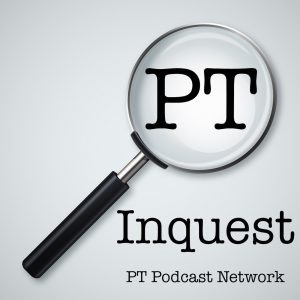 On this episode we chat with James Heathers from the Everything Hertz podcast. We talk about his new job in the physical therapy world working for Cipher Skin and discuss some of the ways that the published literature has gone astray.
PSYCHOLOGY. Estimating the reproducibility of psychological science.
Open Science Collaboration.
Science. 2015 Aug 28;349(6251):aac4716. doi: 10.1126/science.aac4716.
High Replicability of Newly-Discovered Social-behavioral Findings is Achievable.
Protzko, John, et al.
PsyArXiv. 2020 Sep 10. doi: 10.31234/osf.io/n2a9x.
The post that James wrote on leaving academia: I Quit. And I'm OK With That.
The work that he mentioned from Henry Drysdale and other smart folks: COMPare: a prospective cohort study correcting and monitoring 58 misreported trials in real time
The Everything Hertz episode where they talk to Chris Chambers about Registered Reports: Episode 56
Due to copyright laws, unless the article is open source we cannot legally post the PDF on the website for the world to download at will. That said, if you are having difficulty obtaining an article, contact us.
Music for PT Inquest:
"The Science of Selling Yourself Short" by Less Than Jake
Used by Permission
Other Music by Kevin MacLeod – incompetech.com:
MidRoll Promo – Mining by Moonlight