PT Inquest Episode 79: Predicting Pain After Shoulder Surgery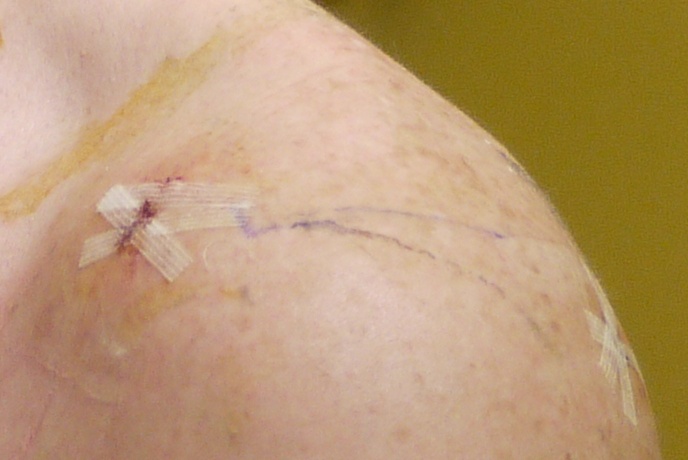 Some patients complain of severe pain after rotator cuff repair way more than others. Is this something that can be predicted? Does the extent of the injury have any correlation to postoperative pain? What about specifics of the surgery? Or is it something else? Find out all that and more by listening to "The Gold Episode"!
Evaluation of Factors Affecting Acute Postoperative Pain Levels After Arthroscopic Rotator Cuff Repair.
Cuff DJ, O'Brien KC, Pupello DR, Santoni BG.
Arthroscopy. 2016 Feb 16. pii: S0749-8063(15)01000-2. doi: 10.1016/j.arthro.2015.12.021. [Epub ahead of print]
Do to copyright laws, unless the article is open source we cannot legally post the PDF on the website for the world to download at will. That said, if you are having difficulty obtaining an article, contact us.
Music for PT Inquest:
"The Science of Selling Yourself Short" by Less Than Jake

Used by Permission
Photo credit: "Shoulder incisions" by Jody McIntyre via Flickr.
Looking for the comments section? Learn why you can't find them.