PT Inquest Episode 77: Predicting Hamstring Injuries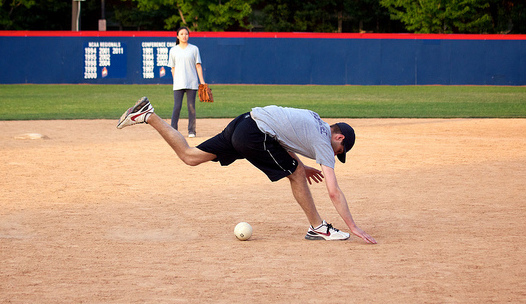 Can hamstring injuries be predicted? Does sustaining an injury permanently change something about its function? Is it just a matter of strength or is there something else? How does strength training effect it? Or does it? Time to buy a mfMRI! (Does not stand for "motherf**king MRI" by the way.)
Susceptibility to Hamstring Injuries in Soccer: A Prospective Study Using Muscle Functional Magnetic Resonance Imaging.
Schuermans J, Van Tiggelen D, Danneels L, Witvrouw E.
Am J Sports Med. 2016 Feb 24. pii: 0363546515626538. [Epub ahead of print]
Ioannidis' new commentary Erik mentioned:
Evidence-Based Medicine Has Been Hijacked: A Report to David Sackett.
Ioannidis JP.
J Clin Epidemiol. 2016 Feb 27. pii: S0895-4356(16)00147-5. doi: 10.1016/j.jclinepi.2016.02.012. [Epub ahead of print]
Do to copyright laws, unless the article is open source we cannot legally post the PDF on the website for the world to download at will. That said, if you are having difficulty obtaining an article, contact us.
Music for PT Inquest:
"The Science of Selling Yourself Short" by Less Than Jake

Used by Permission
Photo credit: "Hamstring" by Joselito Tagarao via Flickr.
Looking for the comments section? Learn why you can't find them.