PT Inquest Episode 210: More Exercise for Shoulder Impingement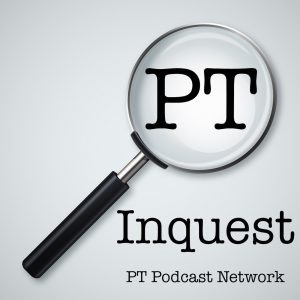 Learn more about/Buy Erik's new course – Foundations of Practice
Effectiveness of Adding a Large Dose of Shoulder Strengthening to Current Nonoperative Care for Subacromial Impingement: A Pragmatic, Double-Blind Randomized Controlled Trial (SExSI Trial).
Mikkel Bek Clausen, Per Hölmich, Michael Rathleff, Thomas Bandholm, Karl Bang Christensen, Mette Kreutzfeldt Zebis, Kristian Thorborg.
Am J Sports Med. doi: 10.1177/03635465211016008. Epub 2021 May 28.
Due to copyright laws, unless the article is open source we cannot legally post the PDF on the website for the world to download at will. That said, if you are having difficulty obtaining an article, contact us.
Music for PT Inquest:
"The Science of Selling Yourself Short" by Less Than Jake
Used by Permission
Other Music by Kevin MacLeod – incompetech.com:
MidRoll Promo – Mining by Moonlight