Episode 318: The One-Leg Rise Test and Quad Strength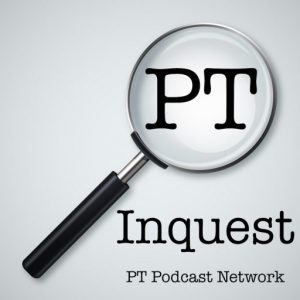 On this episode we were joined by special guest physical therapist/athletic trainer Aaron Borgmann.
Does the one-leg rise test reflect quadriceps strength in individuals following anterior cruciate ligament reconstruction?
West TJ, Bruder AM, Crossley KM, et al.
Phys Ther Sport. 2023;63:104-111. doi:10.1016/j.ptsp.2023.07.008
Due to copyright laws, unless the article is open source we cannot legally post the PDF on the website for the world to download at will.
Brought to you by our sponsors at:
CSMi – https://www.humacnorm.com/ptinquest
Physio Network – https://physio.network/pt-research-reviews
Learn more about/Buy Erik's courses – The Science PT
Music for PT Inquest:
"The Science of Selling Yourself Short" by Less Than Jake
Used by Permission
Other Music by Kevin MacLeod – incompetech.com:
MidRoll Promo – Mining by Moonlight
Sam Roux – Spanish Jungle